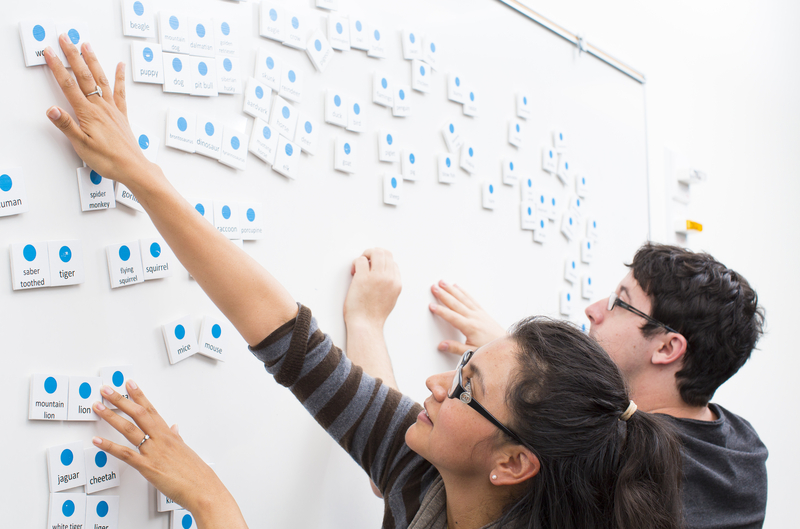 Cognitive Science is the interdisciplinary study of human thought and behavior. The Cognitive Science major program provides students with broad knowledge of cognitive science, including language and communication, reasoning, learning, memory, concept formation and use, cognitive modeling, perception and action, philosophical foundations, artificial intelligence, cognitive engineering, and cognitive science applications for business.
Compared to the B.A. program, the B.S. degree requires three additional lower division courses, one each in math, science, and computing. Students in the B.S. program are also encouraged to pursue upper division courses in biology or computer science and engineering. Students may work with faculty to tailor individual programs of study, emphasizing one or two specific areas within cognitive science, such as behavioral experimentation, cognitive neuroscience, computational modeling, decision sciences, linguistics, and philosophy of cognitive science.
Cognitive Science, B.A. Requirements
Cognitive Science, B.S. Requirements
---
The Cognitive Science minor offers knowledge concerning the nature of the mind and how it is studied from various perspectives. The minor also supports the development of critical skills in scientific research and in areas of formal analysis, such as computer science and mathematics. Students are required to complete five Cognitive Science courses, and they are also encouraged to become involved in faculty research activities. The Cognitive Science Minor has been available to students since the opening of the campus in 2005. In Fall 2019, there were 64 minors.