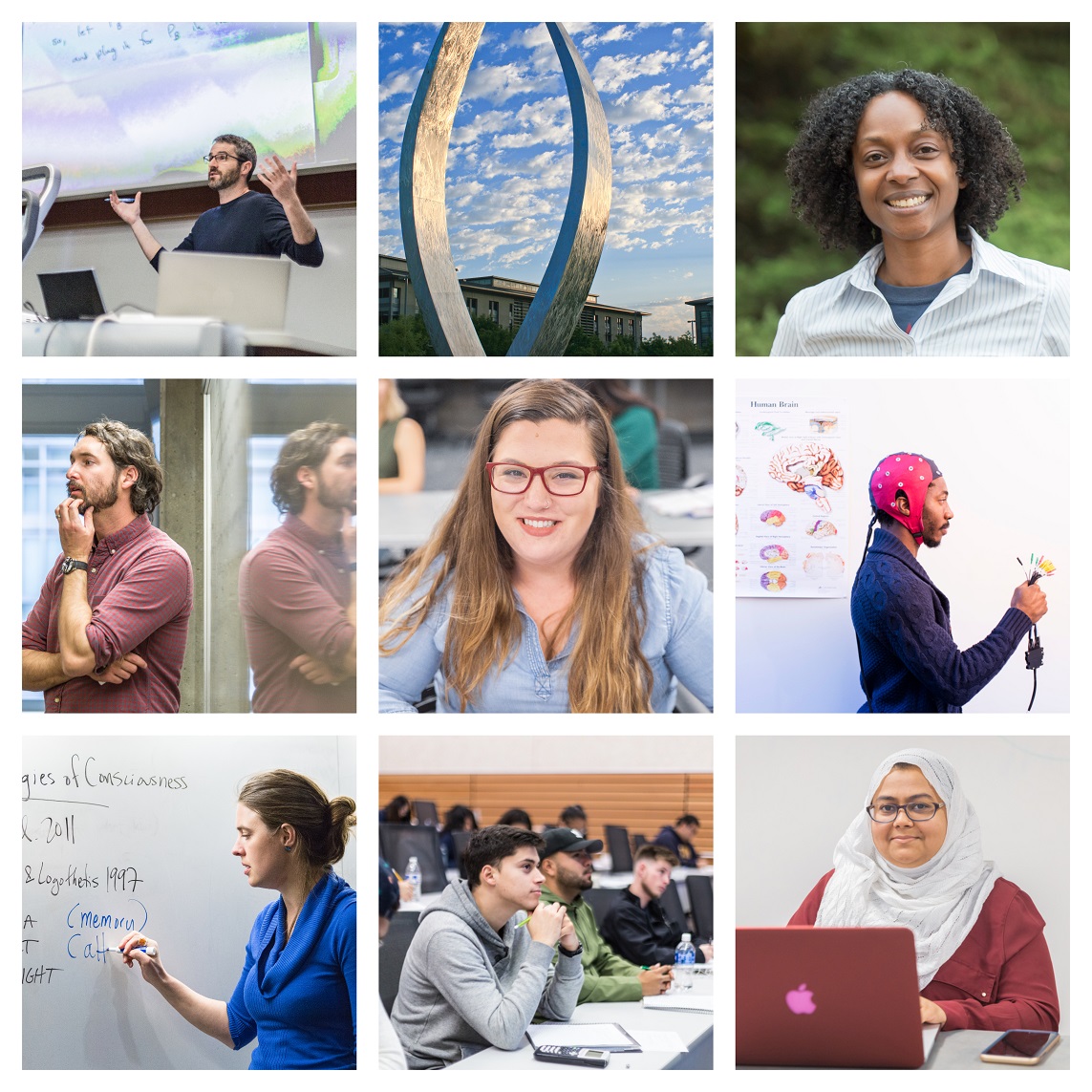 Vision
The proposed Ernest & Julio Gallo School of Management at UC Merced will address critical education and knowledge gaps limiting our ability to understand and effectively manage the human-centered complex systems that are central to a sustainable future for the region, state, and world. With an emphasis on convergence education and research, the Gallo School represents the future of education and research, bringing cognition, economics, complexity, data science, sustainability, governance, and management together in one school whose cross-cutting programs will represent a unique mix of disciplinary and interdisciplinary faculty and students. Graduates of its undergraduate, professional, and doctoral research programs will address challenges of the complex systems of everyday life, in public and private sectors, from health care to climate solutions, from education to resource management, and more. 
The proposed Gallo School will align the mission of four established departments on globally and locally important problems, will increase campus enrollments through novel and high-demand new programs, and will incorporate a diverse set of revenue sources. The four existing departments – Cognitive and Information Sciences (CIS), Economics and Business Management (EBM), Management of Complex Systems (MCS), and Political Science (POLI) – include fifty-seven ladder-rank faculty, one-thousand students, seven undergraduate programs, and eight graduate programs – all focused on the science, design, technology, management, and policy of complex coupled human-technology and human-natural systems. 
Leadership
Planning for the Gallo School is led by a core team of faculty selected by each of the four departments (CIS, EBM, MCS, and PoliSci), and is administered by the Division of Management and Information.
Gallo School Planning Committee
Core Team AY 2022-2023
Rob Innes, Professor, Economics and Business Management (Spring)
Christian Fons-Rosen, Associate Professor, Economics and Business Management (Fall)
Andrew Johnston, Assistant Professor, Economics and Business Management
Crystal Kolden, Associate Professor, Management of Complex Systems
Paul Maglio, Director, Division of Management and Information
Tyler Marghetis, Assistant Professor, Cognitive and Information Sciences
Christopher Ojeda, Assistant Professor, Political Science
Alex Petersen, Associate Professor, Management of Complex Systems
Michael Spivey, Professor, Cognitive and Information Sciences
Jessica Trounstine, Professor, Political Science
---
Gallo School Equity, Diversity, and Inclusion Planning Committee
Zenaida Aguirre-Muñoz, Professor, Cognitive and Information Sciences
Elaine Denny, Assistant Professor, Political Science
Jesus Sandoval-Hernandez, Associate Teaching Professor, Economics and Business Management
Lisa Yeo, Assistant Professor, Management of Complex Systems
Delia Saenz, Vice Chancellor and Chief Diversity Officer, Division of Equity, Justice and Inclusive Excellence (ex-officio)
---
Division of Management and Information
Alvin Cha, Assistant Director, Division of Management and Information
Yolanda Kyle, Administrative Assistant, Division of Management and Information
Paul Maglio, Director, Division of Management and Information