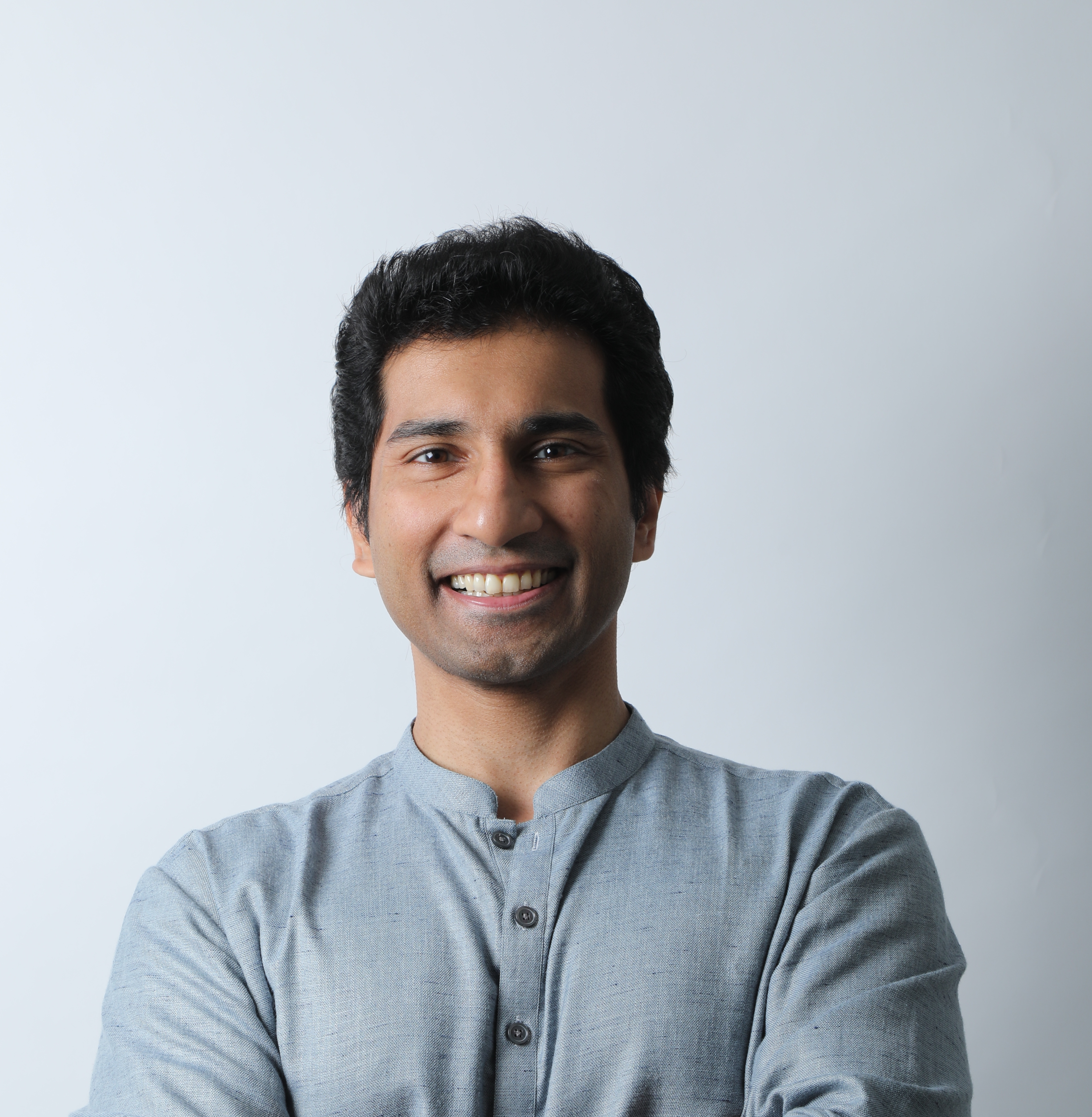 Anil K. Anthony
 Founding Director of Pythia Data
 Co-Founder and National Coordinator of COVID-19 national action group- Parliamentarians with Innovators for India
Anil K. Antony is a graduate of Stanford University, USA and College of Engineering, Trivandrum
Anil is currently a founding director of Pythia Data. He had founded and is an advisor to multiple technology companies; and had worked in multinational companies including Cisco Systems, Grant Thornton LLP and Beceem Communications (later a acquired by Broadcom Inc).
He is also the co-founder and National Coordinator of a COVID-19 national action group - Parliamentarians with Innovators for India. He was awarded the Rajiv Gandhi National Award in Excellence for COVID19 warriors in 2021 for this initiative.
He is also the Vice President and a member of the board of trustees of the non-profit, Navoothan Foundation that works in the fields of women empowerment and cancer screening, detection and awareness.
He was selected as a School of Policy and Governance, 'Net Zero' Climate fellow (2022)
He regularly writes for national papers including The Hindu, Hindustan Times, Indian Express, The Pioneer, BW BusinessWorld, National Herald, The Week, The Print, Sunday Guardian, Veekshanam, Kerala Kaumudi, Malayala Manorama and Mathrubhumi.
He has been a part of several international young leader and multi track dialogues and programs including the European Union Visitors Program (EUVP2021) (By European Parliament and European Commission), Australia-India Youth Dialogue 2020 (AIYD2020), Indo-German Young Leaders Forum (IGYLF2019) and was selected by the Government of Japan (ministry of foreign affairs and Japan International Cooperation Agency) as a JENESYS 'Future Global Leader' (2017). He has also been a part of multi track security and foreign policy dialogues in Germany and Israel (2022).
A part of Indian National Congress's digital initiatives, Anil K. Antony is the National Co-coordinator of All India Congress Committee Social Media and Digital Communications department. He was appointed as the Convener of Kerala Pradesh Congress Committee's Digital Media before the 2019 Lok Sabha elections.
---
 Eric G. Chu '16
 Wealth Management Advisor - First Vice President
 Senior Portfolio Advisor
 Merrill Lynch Wealth Management
Eric Chu is a Wealth Management Advisor and Senior Portfolio Advisor in the Global Wealth Management Divison of Merrill Lynch. Within Merrill Lynch, he is a senior partner of Nan/Chu & Associates, a vast team of financial experts and professionals providing advisory services to business institutions and executives operating in the industries of Agriculture, Industrial, Medicine, and Technology. Eric and his team specialize in providing customized financial services in: Buy-Sell Agreements, Wealth Transfer and Trusts, Pre-Liquidity planning, Income Strategies, and Portfolio Construction. As a Senior Portfolio of Advisor, he oversees portfolio construction and management services - specializing in RSU diversification, AI placement, and tax-minimization strategies.
Prior to joining Merrill Lynch, Eric worked for Panasonic Silicon Valley Labs in Cupertino, CA. Eric is an alumnus of University of California Merced where he completed dual bachelor degrees in Economics and Management. Additionally, Eric is a Certified Investment Management Analyst (CIMA) designation holder and completed his education component through the University of Chicago Booth School of Business. As a local resident of Merced and graduate of University of California Merced, he is passionate about contributing to the success and growth of his local community.
---
 Luke Cooper
 Founder & CEO, Latimer Venture
 Partner, Preface Ventures
Serial entrepreneur, growth leader, and merger lawyer, Luke Cooper is Partner at San Francisco-based Preface Ventures, and Founder and CEO of Latimer – a $250MM venture fund with the mission of helping underrepresented founders reach outcomes. In 2021, Luke founded Latimer with the aim to elevate the experience of Black tech entrepreneurs, provide training curriculum and advisory services to BIPOC founders, and facilitate strategic connections between investors, Fortune 1000 acquirers, and high growth companies.
Luke sold his previous venture, Fixt, to Assurant for more than 11x revenue. He grew revenue >400% year-over-year, raised over $6MM in Series A funding, and delivered an Enterprise SaaS product used by millions of end users. Luke served as VP, Global Growth, Alternative Service Delivery at Assurant following the transition. He is only the 2nd Black tech entrepreneur to see a company through to a successful exit in Baltimore.
With more than 20 years' experience in leadership, strategic planning, and growth execution, Luke has a proven track record of growing sales and margin expansion while leading operational improvements to drive productivity and reduce costs. Luke has deep experience in technology operations, product development, go-to-market strategies, sales growth, talent management, and business transformations and M&A. He is passionate about building a diverse & inclusive culture.
Recognized as one of Baltimore's "40 Under 40'' Business Leaders and Entrepreneur of The Yearby Ernst & Young, Luke Cooper is a trusted advisor to investors, business leaders, start-up founders, academia, and government leaders. Luke is recognized as a prominent voice advocating for more equitable participation of underrepresented communities in entrepreneurship.
Luke advises dozens of high growth companies, has served in a variety of non-profit and institutional board and trustee roles, and uses his platform to raise awareness of the unique challenges facing Black entrepreneurs. He has been published in Forbes, Entrepreneur Magazine, Ebony, Technically Baltimore, the Baltimore Business Journal, among others.
Luke currently serves as the Presidential Visiting Scholar at the University of Maryland, Baltimore. He has previously been a member of the Maryland TEDCO Board of Directors, focused on providing startup funding, resources and connections to early- stage technology and life sciences companies. Luke holds a JD from Syracuse University, an MBA from Babson College, an M&A Certificate from the University of Chicago, and a BASc from Adelphi University.
---
Bob Glushko
Adjunct Full Professor, UC Berkeley 
Cognitive Science Program
Before joining the Berkeley faculty in 2002, he had more than twenty years of R&D, consulting, and entrepreneurial experience in information systems and service design, content management, electronic publishing, Internet commerce, and human factors in computing systems. He founded or co-founded four companies, including Veo Systems in 1997, which pioneered the use of XML for electronic business before its 1999 acquisition by Commerce One. Veo's innovations included the Com-mon Business Library (CBL), the first native XML vocabulary for business-to-business transactions, and the Schema for Object-Oriented XML (SOX), the first object-oriented XML schema language. From 1999-2002 he headed Commerce One's XML architecture and technical standards activities and was named an "Engineering Fellow" in 2000. In 2008 he co-founded and for several years served as a Director for Document Engineering Services, an international consortium of expert consultants in standards for electronic business.
From 2005-2010 he was a member of the Board of Directors for OASIS, an international consortium that drives the development, convergence, and adoption of "open standards for the global information society," and also served on the Board of Directors for the Open Data Foundation, dedicated to the adoption of global metadata standards for statistical data. He is the President of the Robert J. Glushko and Pamela Samuelson Foundation, which sponsors the annual Rumelhart Prize in Cognitive Science and the Glushko Dissertation Prizes for outstanding Cognitive Science Ph.Ds. Dr. Glushko holds a Ph.D. in Cognitive Psychology, UC San Diego, a M.S. in Software Engineering from the Wang Institute and a B.A. in Experimental Psychology from Stanford University.
---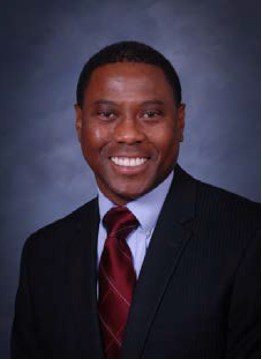 James Hall
 Senior Vice President, Center Manager
 Citizens Business Bank
James Hall is currently a Senior Vice President and Center Manager at Citizens Business Bank for the Visalia-Hanford area in California. He was formerly a Senior Vice President and Commercial Banking Leader with Wells Fargo Bank Commercial Banking located in Fresno, California. At Wells Fargo, his responsibility included managing seven direct and ten indirect team members that consists of relationship managers, business development officers, and support team-members. James' focus is primarily on Commercial & Industrial (C&I) lending in the greater Fresno, Visalia, and Bakersfield area. Prior to the management of his current team, James also served as the Central Valley Business Banking Manager, over a team that specialized in Agriculture Lending. James is a 27 year banking veteran, having started his banking career in 1993 after serving 4 years of active duty military in the United States Air Force. His commercial banking experience includes roles as a Credit Analyst, Credit Products Officer, Relationship Manager, Business Banking Manager, and current Commercial Banking Leader assignment. Upon joining Wells Fargo in 2005, James also managed markets in Modesto, Monterey, Visalia, and Tulare. Born and raised in Fresno, James is a graduate of California State University, Fresno where he completed a Bachelor of Science degree in Business Administration with an emphasis in finance. James also has an Associate of Art's degree from Merced College and is a 1999 graduate of the Academy of Military Science whereas he was commissioned as a Second Lieutenant in the California Air National Guard and the United States Air Force. James retired from the Air National Guard in 2018 as a Lieutenant Colonel. James is married with three kids, a 25-year old daughter, and two sons six and four. James has been active in the community through his involvement with Habitat for Humanity, March of Dimes, prior board-member for Court Appointed Special Advocates (CASA) for Stanislaus County, and Foundation board-member for the Fresno Metropolitan Black Chamber of Commerce.
---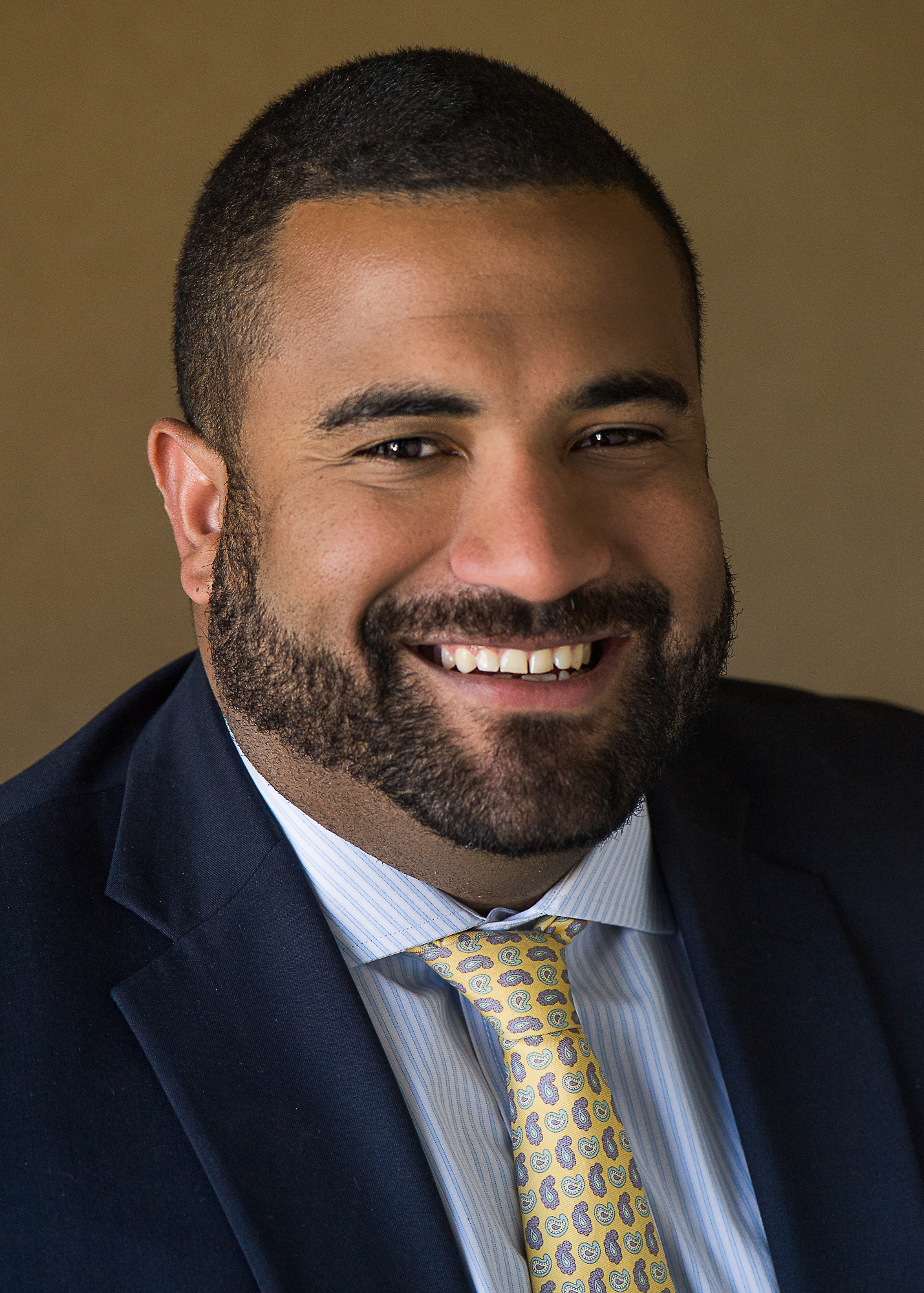 Matt Horton
  Director at Milken Institute's Center for Regional Economics
  and California Center
Matt Horton is a director at the Milken Institute's Center for Regional Economics and California Center. In this role, he interacts with government officials, business leaders, and other community stakeholders in directing research driven programming and policy. Overall Matt's programmatic work at the Institute is focused on identifying a variety of best practices, financing, and collaborative models that Federal, State and local leaders can deploy to enhance community and economic development through housing, workforce, and infrastructure investments. Previously, Matt worked for the Southern California Association of Governments (SCAG), the nation's largest metropolitan planning organization. There, Matt served as the primary point of contact for external and government affairs, coordinating regional policy development with elected officials as well as subregional, state, and federal stakeholders in Los Angeles and Orange counties. In this role, he developed plans with leaders across Southern California to address growth, build resiliency, and improve quality of life throughout the region.
---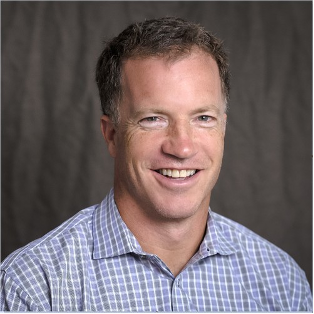 Ty Jagerson
Leader of V2X
General Motors
Ty Jagerson is currently with General Motors as Leader of V2X, supporting GMs transition to a 100% electric vehicle future. Ty joined GM from Malta, where he was Vice President of Commercialization and from Google X, where he developed breakthrough solutions for the global energy market. Ty was previously CEO of Village Power Finance, a solar development and finance platform for mid-scale & community organizations. Prior to that Ty was President of HelioPower, an integrated renewable energy solutions company with over 3000 systems installed. Ty has over 20 years of experience in renewable energy, technology development and finance. He joined HelioPower through the acquisition of Simple Energies, a renewable energy development company he founded in 2009. Prior to Simple Energies, Ty co-founded SolFocus, Inc., a pioneering CPV firm, and spent 5 years at Xerox PARC commercializing technologies and co-initiating PARC's Cleantech Initiative. Ty spent 6 years in Eastern Europe and started one of the region's first ESCO's.
Ty holds an MBA from Wharton, speaks Russian, and holds 6 patents. He is on the board of trustees of the University of California, Merced, served on the alumni advisory board of Wharton's Institute for Global Environmental Leadership, and is Founder and Chairman of CarbonTaxNow.org. He is a board advisor to biomass energy company Phoenix Energy, a regular lecturer on project finance at Stanford, and a mentor at the TomKat Center for Sustainable Energy at Stanford. Ty has worked professionally in over 25 countries. He holds an MBA from the Wharton School of Business and a BA from Wesleyan University.
---
 Sandesh Mouli
 Global Head of M&A and Investments, F5 Inc.
 Author, AcquisitionEQ.com
Sandesh brings over 23 years of experience across operating, M&A and investment roles at large growth corporates and smaller startups globally and has completed over $7Bn in investments and acquisitions. He is passionate about helping companies create and scale exciting new businesses both inorganically and organically. Currently, Sandesh leads F5's Corporate Development team focused on next generation multi-cloud application security and delivery technologies. Sandesh has previously held leadership roles in product management, business development, sales, venture capital, investment banking and corporate development at leading companies such as Cisco, Ruckus Wireless, MAPR, DLJ/Credit Suisse and Teak Capital, a Goldman Sachs funded investment firm. As an advisor and investor, Sandesh continues to guide early stage companies and small businesses globally. He is also a thought contributor on behavioral economics and how it relates to Corporate M&A and venture capital through his personal blog, "AcquisitionEQ.com."
Sandesh has driven state and local initiatives focused on economic growth of small businesses in his community and at the state level. He led an initiative under the Governor's California Entrepreneurship Task Force to help guide small businesses during the peak of the COVID-19 epidemic. As a founding member of his community's New Theater Group and "Science on the Green," Sandesh has led local efforts to revitalize his community's downtown area by fostering a stronger business environment and empowering youth through science respectively.
Sandesh holds a degree in Economics from Northwestern University, an MBA from University of Chicago Booth School of Business and completed coursework in Statistics for AI at Stanford University. Sandesh has a passion for playing competitive basketball, IRONMAN training and mentoring children through the YMCA's Project Cornerstone Program.
---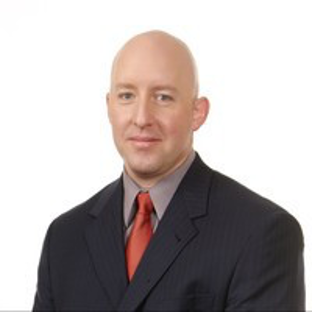 Mark A. Riley 
 Market President & Market Executive
 Bank of America 
Riley is the Market President for the Fresno/Visalia area of the Central Valley. In this capacity leads the company's philanthropic efforts and drives business collaboration and employee engagement across all lines of business. is also the Market Executive for the Central Valley South team - covering a diverse portfolio of Commercial and Agribusiness clients. In this role he is responsible for revenue generation and delivering the commercial and investment banking resources of Bank of America.
Riley has more than twenty-five years of banking experience serving communities within the Central Valley. He has served in various capacities including Commercial and Retail Banking, Commercial Credit Review, and Residential Mortgage Lending.
He is a graduate of the nationally recognized Pacific Coast Banking School, where he was awarded a membership to the honor role, recognizing the top ten percent of graduating students. Mark is also published in the School's prestigious library for management reports. The Pacific Coast Banking School is sponsored by the University of Washington's Graduate School of Management. Riley also has MBA and BS degrees from California State University Fresno's Craig School of Business, where he was awarded the Graduate Dean's Medal given to the graduate with the distinction of highest honors.
is a long-time member of the board of directors for Community Food Bank, where he served twice as Chairman of the Board and the Executive Committee. He also serves on the Board for the Greater Area Chamber of Commerce and the President's Council for the Central Valley Community Foundation. is a past member of the commercial loan committee for Valley Small Business Development Association, and is Past President and Chairman of the Craig School of Business Alumni Association board and a current member of the Craig School of Business Advisory Council – both at California State University, Fresno.
---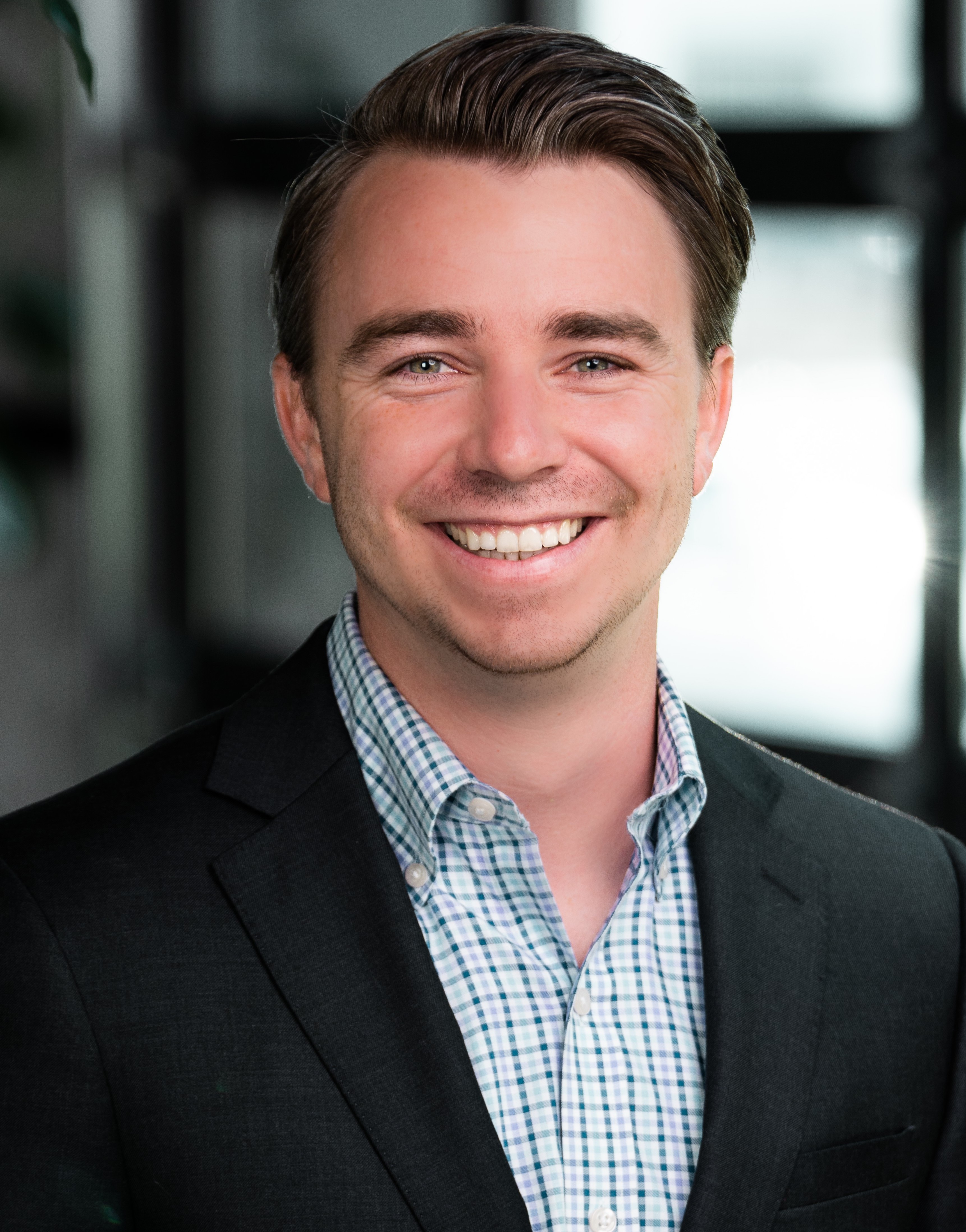 Tyler Shaddix '13
Co-Founder & Chief Innovation Officer
GoGuardian
Tyler led GoGuardian's product strategy from 2015-2021, overseeing the conception and development of GoGuardian Teacher and AI-powered Smart Alerts, along with envisioning and leading the development of the breakthrough suicide prevention tool, Beacon. His contributions have fueled GoGuardian's growth and affirmed the company's products as the industry's gold standard, earning multiple industry awards and endorsements. Currently, Tyler leads GoGuardian's Innovation Team, responsible for exploring new opportunities in technology, science, and education.
Tyler graduated with a B.S. in Computer Science and Engineering from the University of California, Merced, in 2013.
---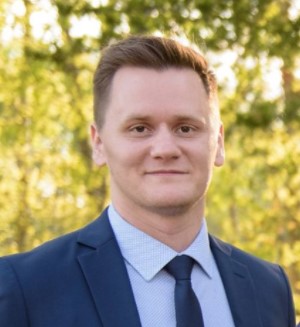 Lawrence Trosen
 Vice President at Pacific Southwest Container
 
Lawrence Trosen is Vice President at Pacific Southwest Container responsible for manufacturing, providing innovative packaging solutions for technology, beverage, agriculture, and retail customers. Prior to joining PSC, he spent time managing business units at two other industry-leading packaging companies, Menasha & Liberty Packaging. Prior to his time in the packaging industry, Lawrence served in a variety of roles in manufacturing, design engineering, quality and sales at HNI and Sears Seating over the course of the last 20 years.
Lawrence holds an MBA from the University of Iowa, Tippie College of Business.
---
 Denise Watkins
 Community Leader

After 18 years as a software and systems engineer and director in the satellite and wireless telecommunications industry, Denise Watkins launched her second career as a community volunteer, mother of three and owner of the Stealth; a professional men's indoor lacrosse team. The Stealth were sold to the Vancouver Canucks in 2018. In addition to being a long term member of UC Merced's Board of Trustees, she also serves as an officer for the Livermore Valley Performing Arts Center (LVPAC) and has been on the board of LVPAC since 2006. LVPAC has a community art incubator and a state of the art 500 seat theater that opened in fall of 2007.
---
 Rani Yadav-Ranjan
 Global Head of Artificial Intelligence Technology & Innovation
 Ericsson
Rani is currently Ericsson's Global Head of Artificial Intelligence Technology & Innovation. At GAIA, she works horizontally across the entire company, having a direct impact on building the industry-leading and trusted solutions into Ericsson products, outlines and drives strategy and execution of artificial intelligence functions including global operations (with cross-geographic teams of data scientist/data engineers), setting up frameworks to trigger and capture internal and eco-system innovation and injecting it into Ericsson's business units and market functions competence.  She owner and advocate for the AI underlying design elements, developer platforms, product components, and infrastructure at Ericsson.
 
With a deep personal commitment to strengthening communities, Rani has long been an avid volunteer and board member. She has volunteered in the fight against hunger and other causes since her youth. Later, she served on several non-profit boards including the Santa Clara County Women's Commission, the board of directors, nominating and governance committee chair and audit committee for the University of California, Merced Foundation Board, and the board of trustees of the State of California Infrastructure and Goods Movement Board. She also was on the corporate advisory board for the Santa Clara County Hsinchu, Taiwan County Commission.
 
Rani is a member of the Committee of 200, servers on the Board of Directors of Amagine Lighting and Design, and resides in Silicon Valley.