The UC Merced Blackstone Launchpad Project aims to increase entrepreneurial activity on campus, particularly among students.  Our monthly speaker series features talks and conversations with successful entrepreneurs.
Past Speakers
April 21, 2021 - 5-6pm | Video 
Robert R. Davenport, III | Founder and CEO of UpAiQ Inc.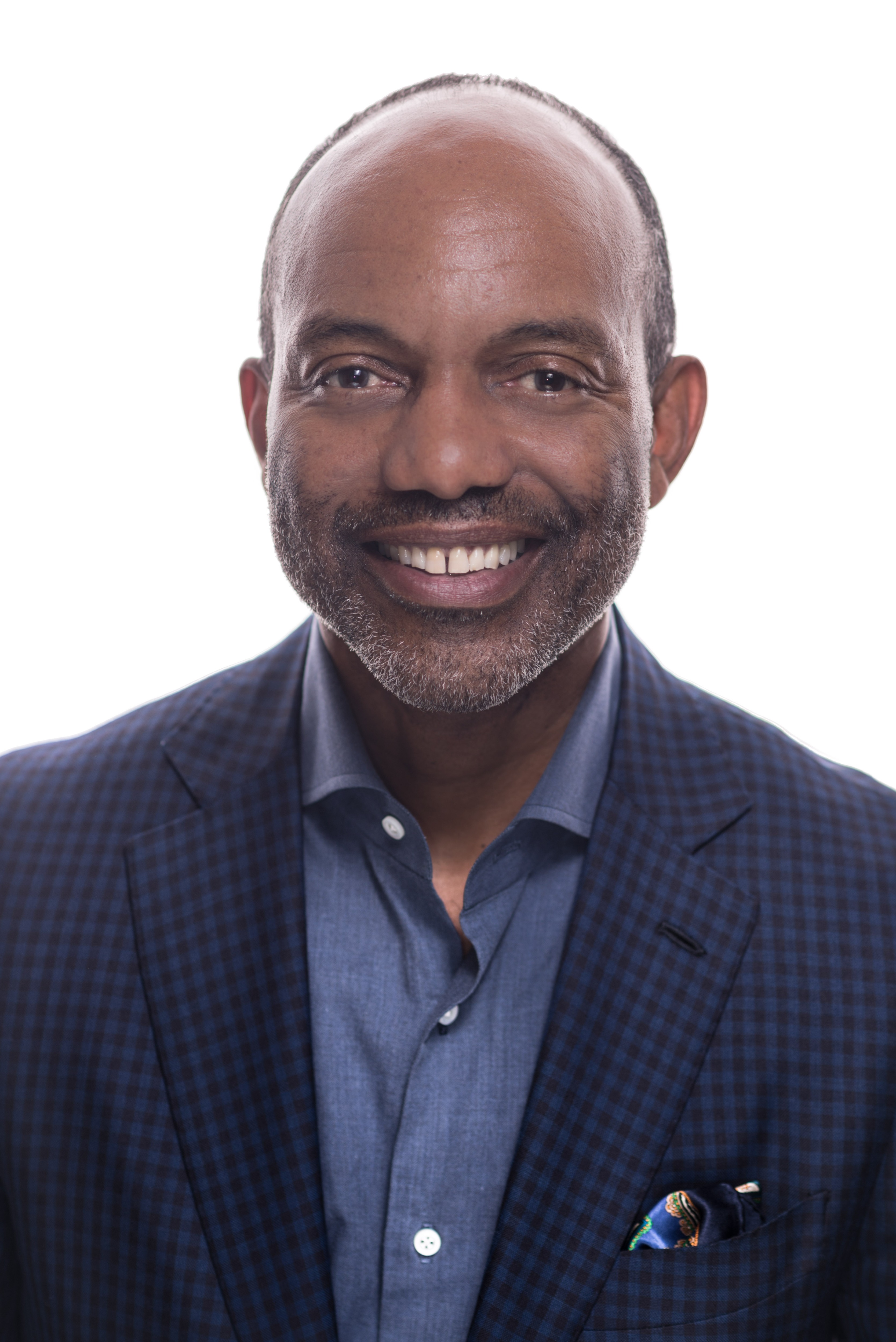 Robert R. Davenport, III is Founder and CEO of UpAiQ Inc, an innovative cloud-based software as a service ("SaaS") hospital operations intelligence platform. Previously, he served as Managing Partner of Brightpath Capital Partners, LP, an investment group focused on generating both economic and social value, SVP of Tele-Communications, Inc. (now Comcast) where he managed the broadband data business unit and was a member of the Board of Directors of Sprint PCS; He also served as Chairman of the Board for Sungevity and served on the Boards of Directors of MCI Inc, Blu Homes, Kilowatt Financial, and Board Observer for CarbonCure. Currently, he serves on the Board of Directors of Beneficial State Bank and the Board of Trustees of the East Bay Community Foundation. Rob earned his Bachelor of Arts and Master of Business Administration from Harvard University. He also completed postgraduate work in political economy at the University of Nairobi, Kenya, as a Rotary Fellow.
March 3, 2021 - 5-6pm | Video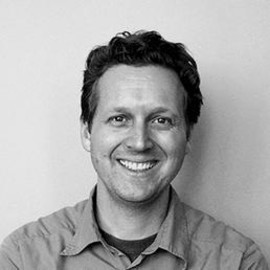 David Merril  |  Co-founder and CEO of Elroy Air
David Merrill is the co-founder and CEO of Elroy Air, a company dedicated to expanding the reach of express logistics with advanced, safe vertical-takeoff-and-landing (VTOL) cargo aircraft systems. Dave is a technology executive and startup founder with a background in computer science and robotic, interactive systems. Alumnus of MIT (Ph.D.) and Stanford Computer Science / Symbolic Systems (BS, MS), and TED speaker. His work and companies have been featured by the Discovery Channel, Popular Science, Wired, TechCrunch, the New York Times, Forbes and Aviation Week.
January 27, 2021 - 5-6PM  |  Video 
Ajit Manocha  |  President and Chief Executive Officer,  SEMI
Ajit Manocha is the president and CEO of SEMI. Headquartered in Milpitas, California, SEMI is the global industry association serving the electronics manufacturing and design supply chain. Throughout his career, Manocha has been a champion of industry collaboration as a critical means of advancing technology for societal and economic prosperity. Manocha was formerly CEO at GLOBALFOUNDRIES. Prior to this he held the role of EVP of worldwide operations at Spansion and earlier served as EVP and chief manufacturing officer at Philips/NXP Semiconductors.  He began his career at AT&T Bell Laboratories as a research scientist where he was granted more than a dozen patents related to semiconductor manufacturing processes that served as the foundation for modern microelectronics manufacturing. He has served on the boards of SEMI, SIA and GSA. Manocha is active on global advocacy and workforce development issues and has served on the President's committees for "Advanced Manufacturing Partnerships" and the President's Council of Advisors on Science & Technology (PCAST). In 2019, Manocha was named an "All Star of the Semiconductor Industry" by VLSI Research for his visionary leadership in restructuring SEMI from its traditional position to represent the expanded electronics supply chain. In 2020, he was inducted into the Silicon Valley Engineering Hall of Fame.
December 7, 2020 - 5-6PM  |  Video
José M. Hernández  |  Former NASA Astronaut  |  President and CEO Tierra Luna Engineering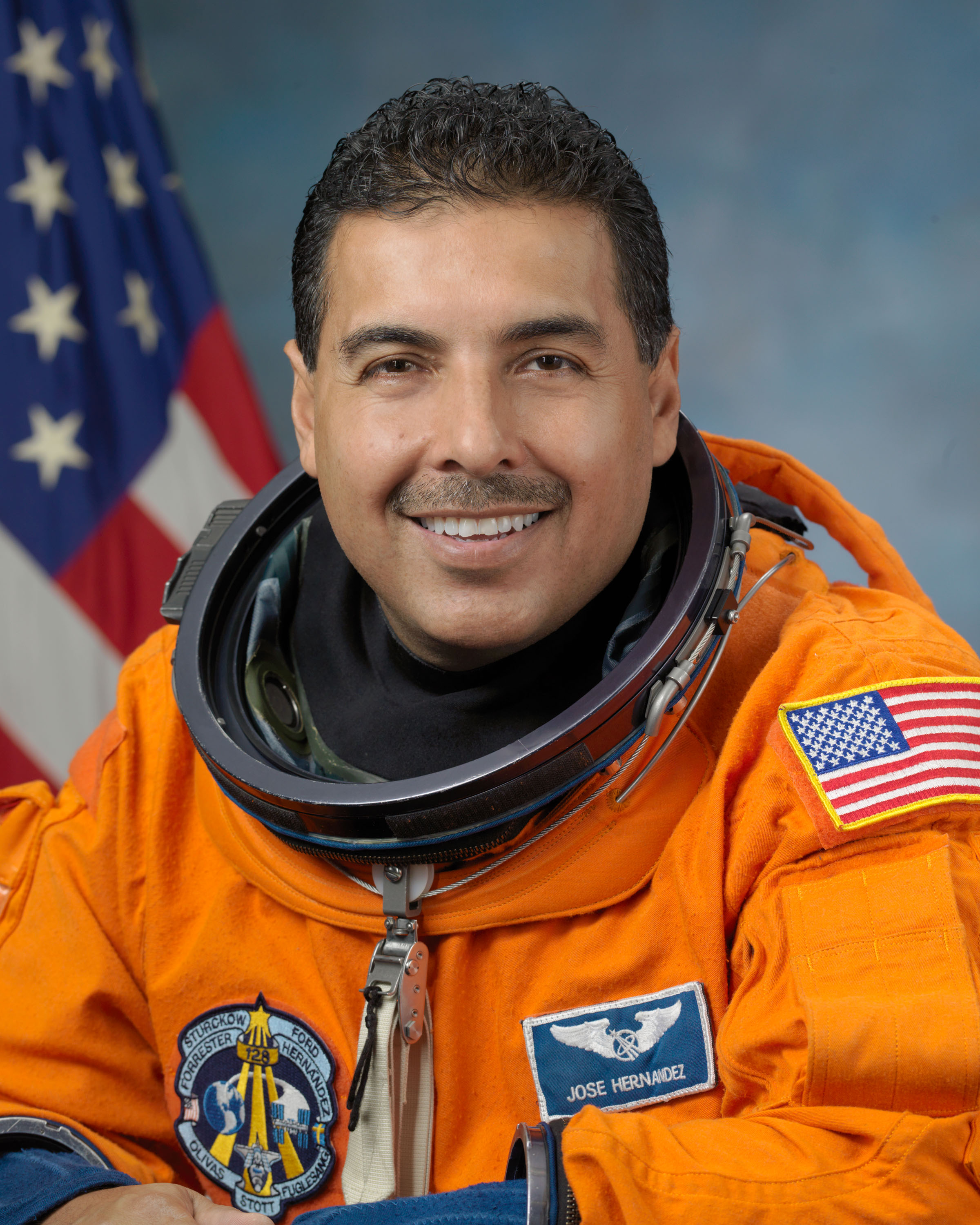 José Hernandez, a former migrant farmworker, was selected by NASA as a member of their 19th class of astronauts in 2004. He flew as the flight engineer in the 2009 14-day STS-128 mission aboard Space Shuttle Discovery to the International Space Station. Prior to this, José spent more than 15 years at Lawrence Livermore National Laboratory (LLNL) where he worked on the development of a space deployed X-Ray laser as part of the Strategic Defense Initiative, among other things. After his space mission, he was assigned to work at NASA Headquarters in Washington D.C. where he served as a Legislative Analyst and helped in the development of space policy. A former candidate for U.S. Congress, he is the author of several books including his autobiography "Reaching for the Stars" and the children's version, "The Boy Who Touched the Stars". Today, José works as a consultant within the company he founded in 2012, Tierra Luna Engineering, where he provides his expertise in business development and strategic operations to help clients develop optimum growth solutions through an integrated approach. José has received numerous awards, including NASA Service Awards (2002, 2003), Lawrence Livermore National Laboratory "Outstanding Engineer Award" (2001), Upward Bound National TRIO Achiever Award (2001), U.S. Department of Energy "Outstanding Performance Commendation" (2000), Society of Mexican American Engineers and Scientists (MAES) "Medalla de Oro" recipient for professional and community contributions (1999) and the Hispanic Engineer National Achievement Award, "Outstanding Technical Contribution" (1995). José has also been awarded 7 honorary doctorate degrees including one from his alma mater, University of the Pacific.
November 10, 2020 - 5-6PM  |  Video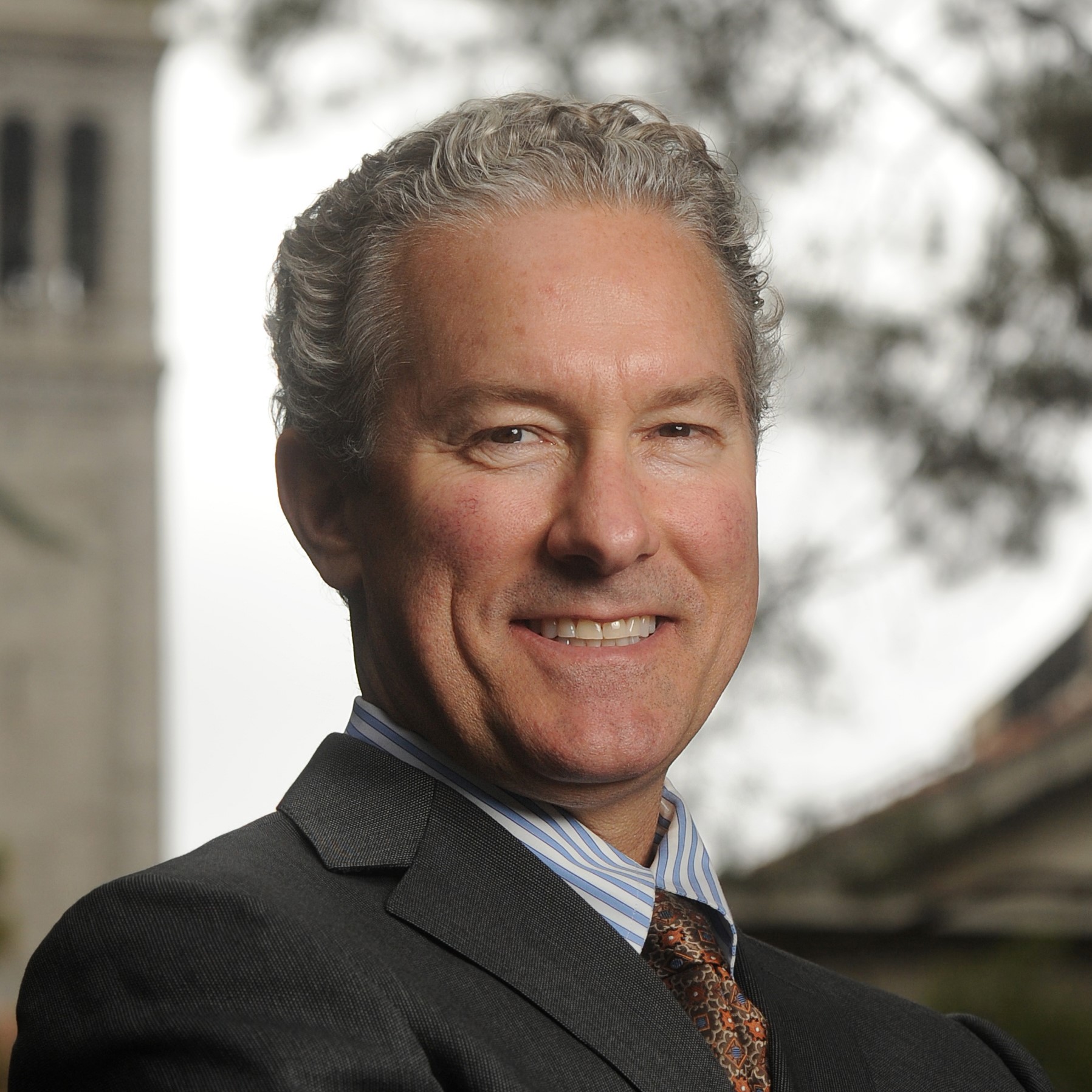 Richard K. Lyons  |  Chief Innovation and Entrepreneurship Officer, UC Berkeley  
Rich Lyons is UC Berkeley's Chief Innovation & Entrepreneurship Officer, a new campus-wide role he started in January 2020. He served as dean of UC Berkeley's Haas School from 2008 to 2018 and is currently the William and Janet Cronk Chair in Innovative Leadership. He was acting dean of the Haas School from 2004 to 2005 and executive associate dean and Sylvan Coleman Professor of Finance from 2005 to 2006. For the two years just prior to serving as dean he was the Chief Learning Officer at Goldman Sachs. He received his BS with highest honors from UC Berkeley (finance) and Ph.D. from MIT (economics). Before joining the Berkeley faculty, Rich was for six years on the faculty at Columbia Business School. His research and teaching expertise is in international finance and his top applied interest is the "how and why" of setting strong cultures in organizations.
October 13, 2020 - 5-6 PM  |  Video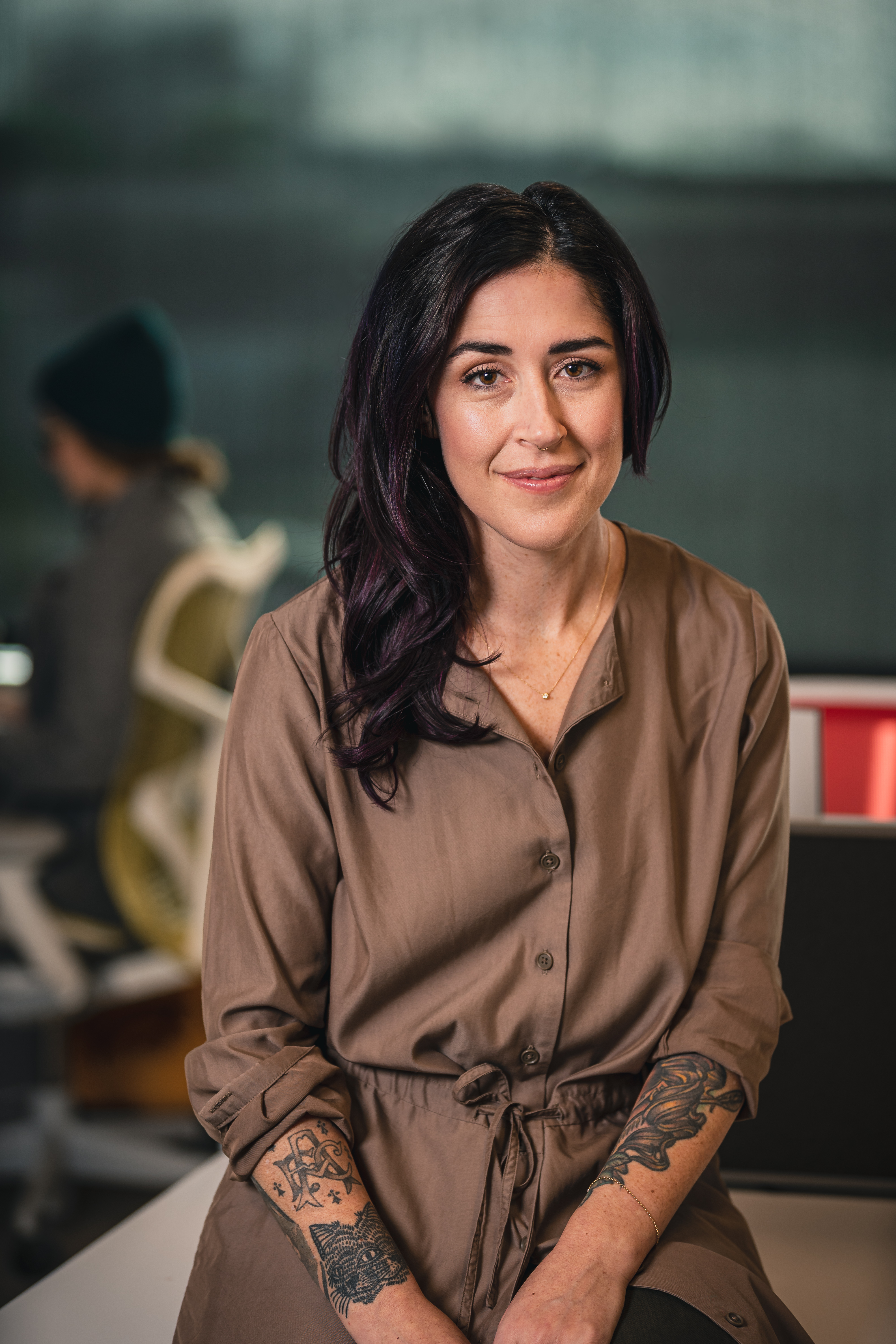 Channelle Charest  |  Executive Director of Growth, Bitwise Industries
As executive director of growth for Bitwise Industries, Channelle Charest ensures creative and cohesive communities in each expansion city, and serves as a matchmaker between America's underdog cities and Bitwise. She works closely with the VPs of each expansion       city to determine the most impactful ways the Bitwise ecosystem can help solve challenges in each location. Strengthening overlooked urban cores has been a long-time focus for Channelle, who's worked in downtown Fresno for more than a decade doing everything from     serving beers at the neighborhood pub to directing projects for a creative design firm.
September 22, 2020 - 5-6PM    |   Video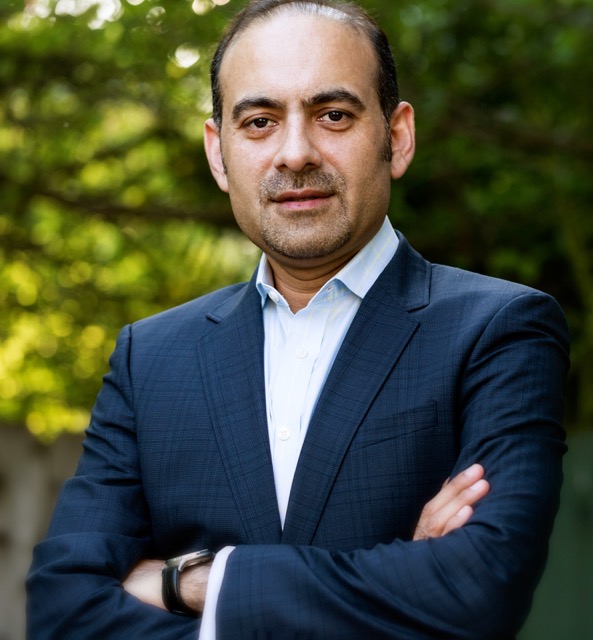 Dilawar Syed  |  President and CEO, Lumiata  |  Chair, California Entrepreneurship Task Force
Dilawar Syed is President and CEO at Lumiata, an AI for healthcare company. Lumiata provides predictive analytics for lowering costs and improving the quality of care using advanced data science. Lumiata is backed by Khosla Ventures and Intel. Prior to Lumiata, Dilawar was President at Freshworks where he founded the company's North America business and scaled the company to more than 200,000 customers. Backed by Tiger Global, Accel, Google and Sequoia Capital, the company has raised $400 million in venture funding. Earlier, Dilawar was CEO at Yonja, a social network based in emerging markets and was a senior leader at Yahoo!
Contact: Paul Maglio - pmaglio@ucmerced.edu
---